Head to Head: Part five of #RWCO2
We're down to the business end of the tournament. Which nations are good and which are not so good, in climate terms.
This is the final of the five-part series, including all the playoff games — the quarters, semis and the final.
In time, I hope to write a wrap up, where I'll discuss the reasons that, for example, the fusion-powereed French have much lower per capita emissions than the coal-fired, petrol-headed Australians.
1. Head to Head: Part one of #RWCO2
2. Head to Head: Part two of #RWCO2
3. Head to Head: Part three of #RWCO2
4. Head to Head: Part four of #RWCO2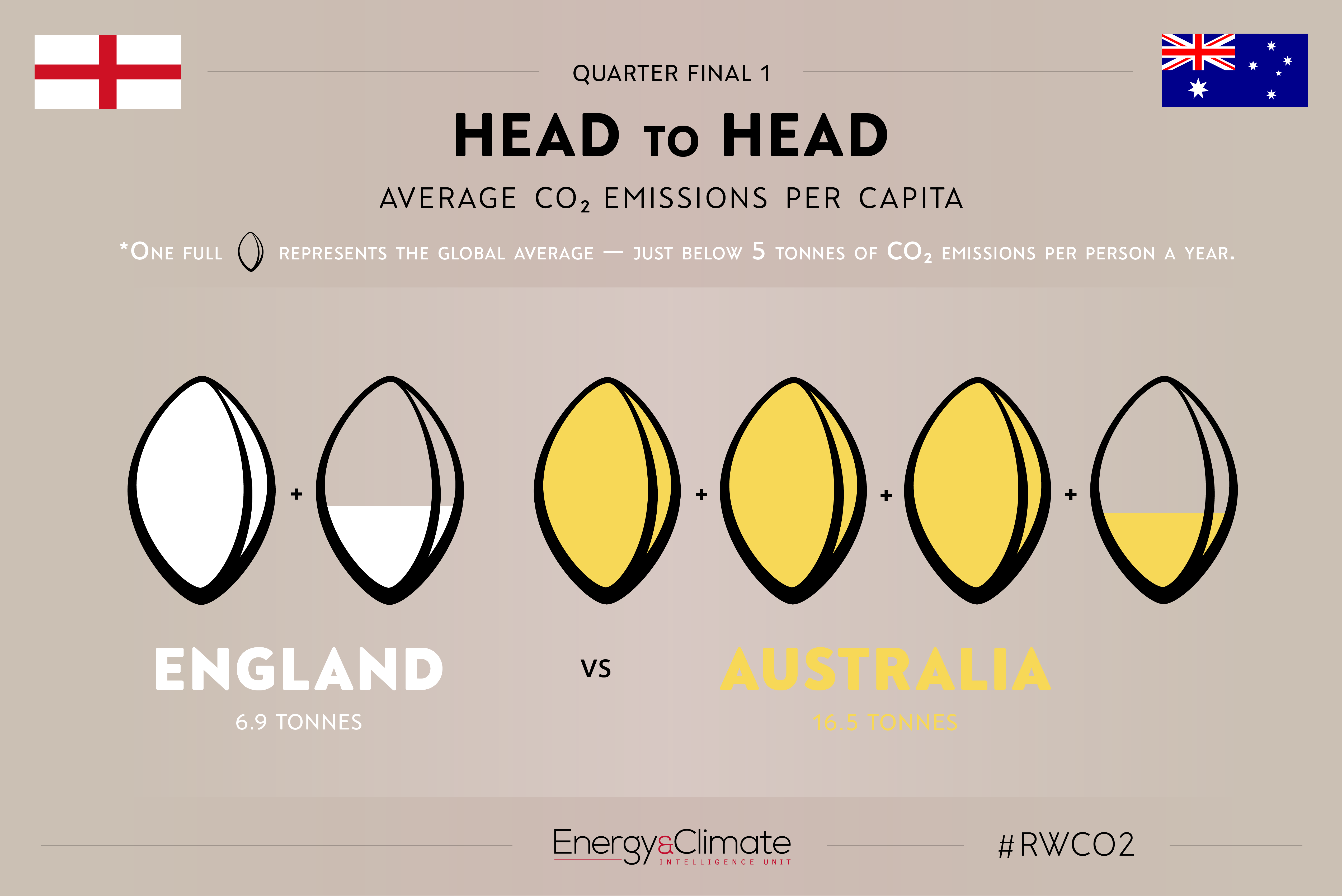 ---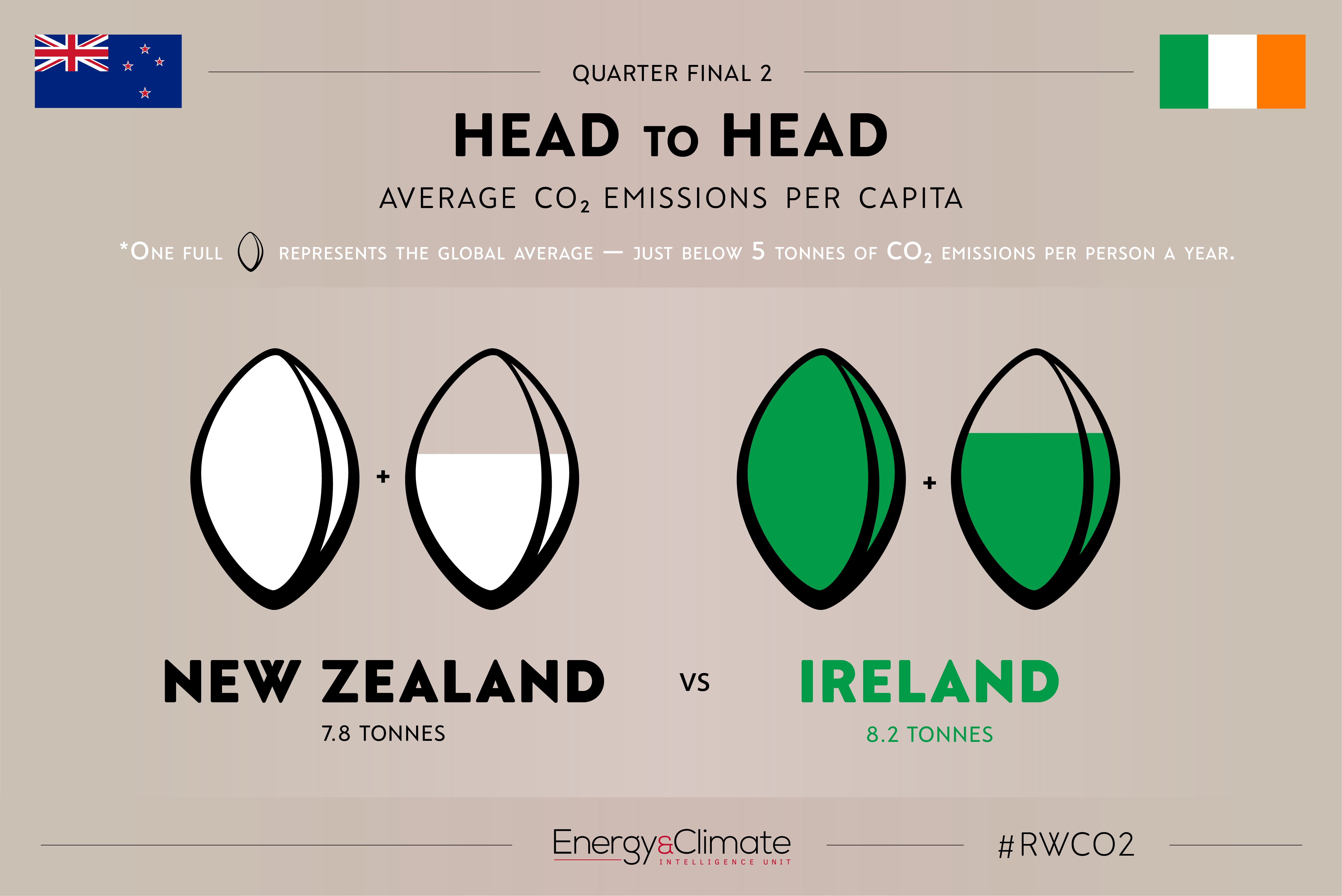 ---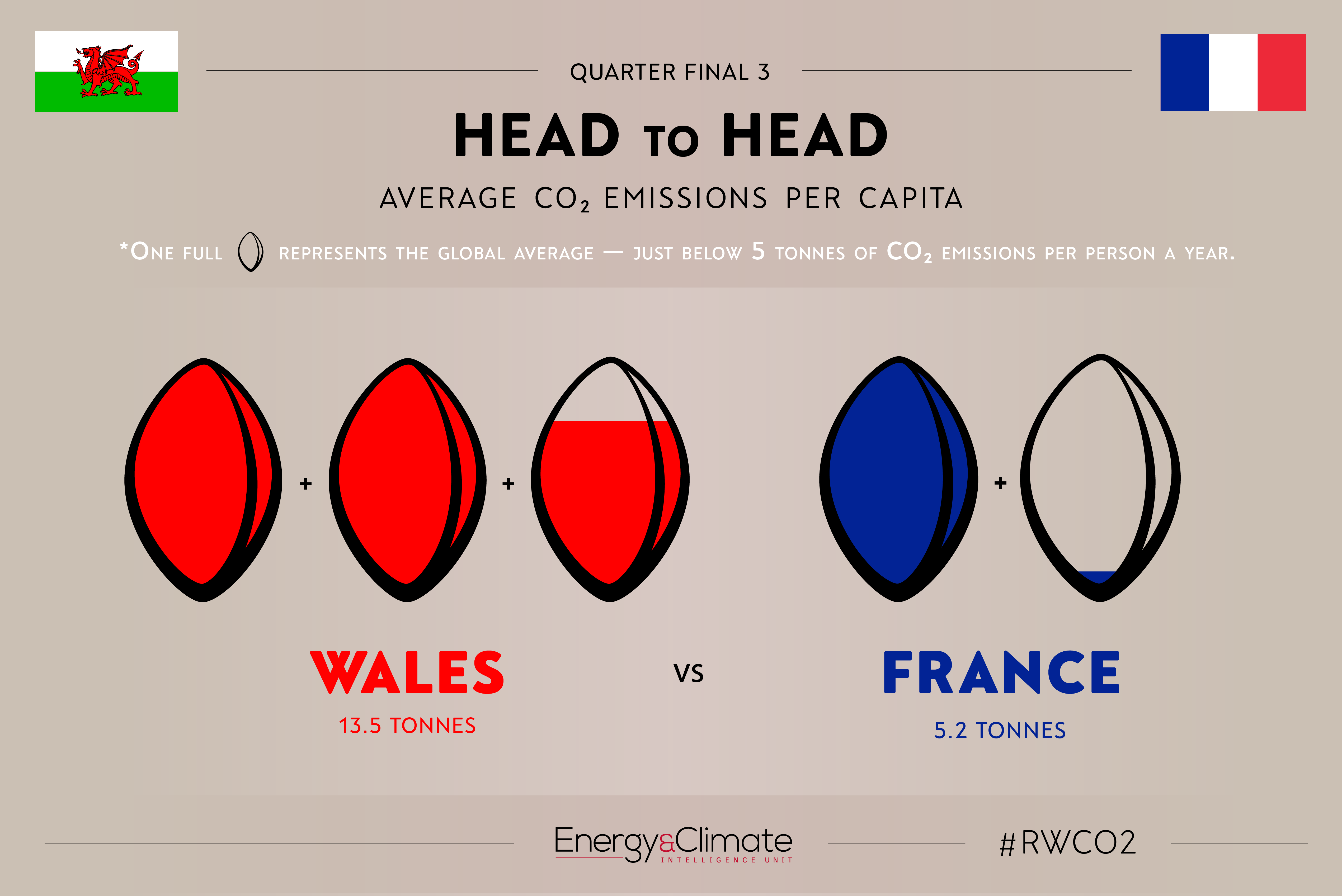 ---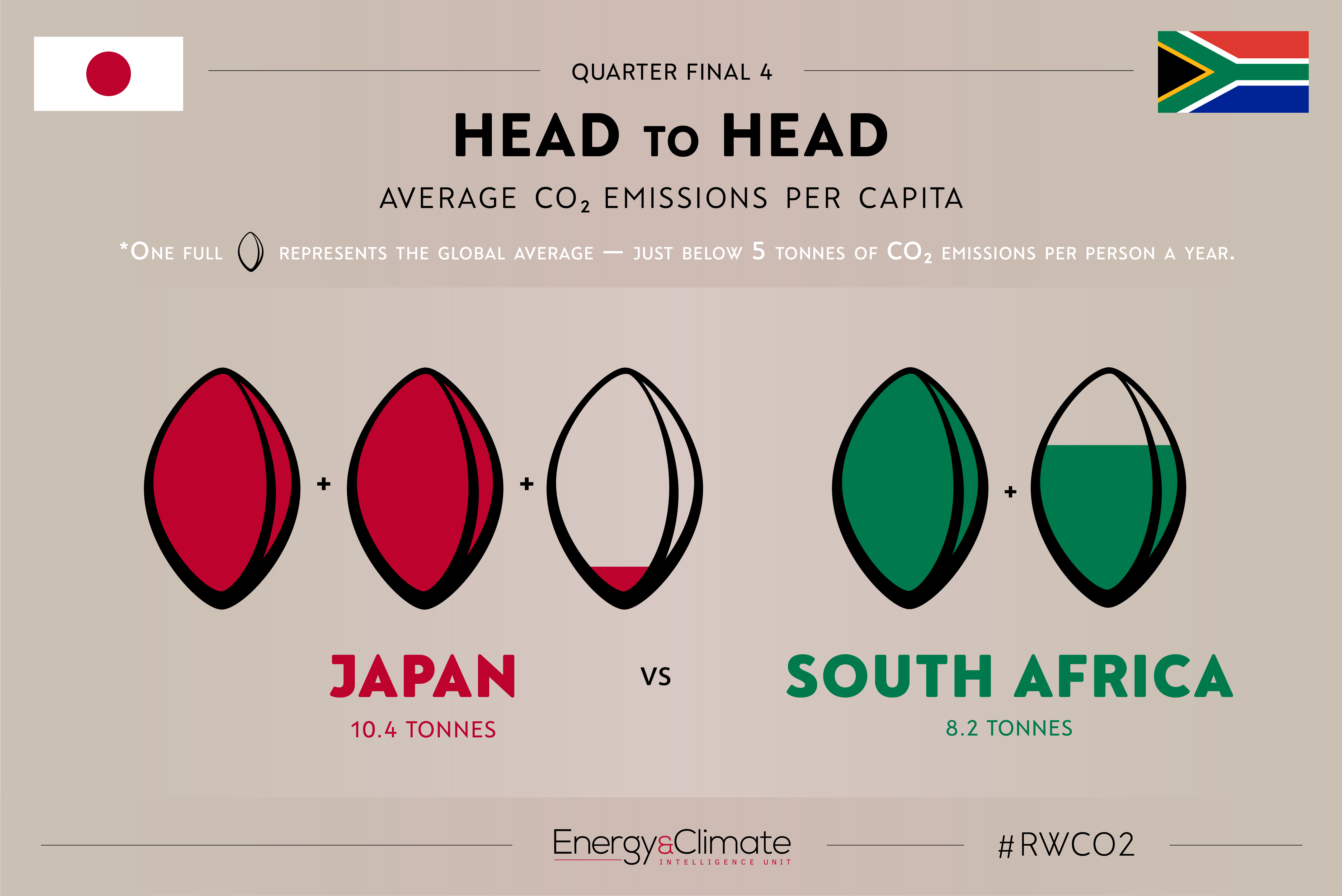 ---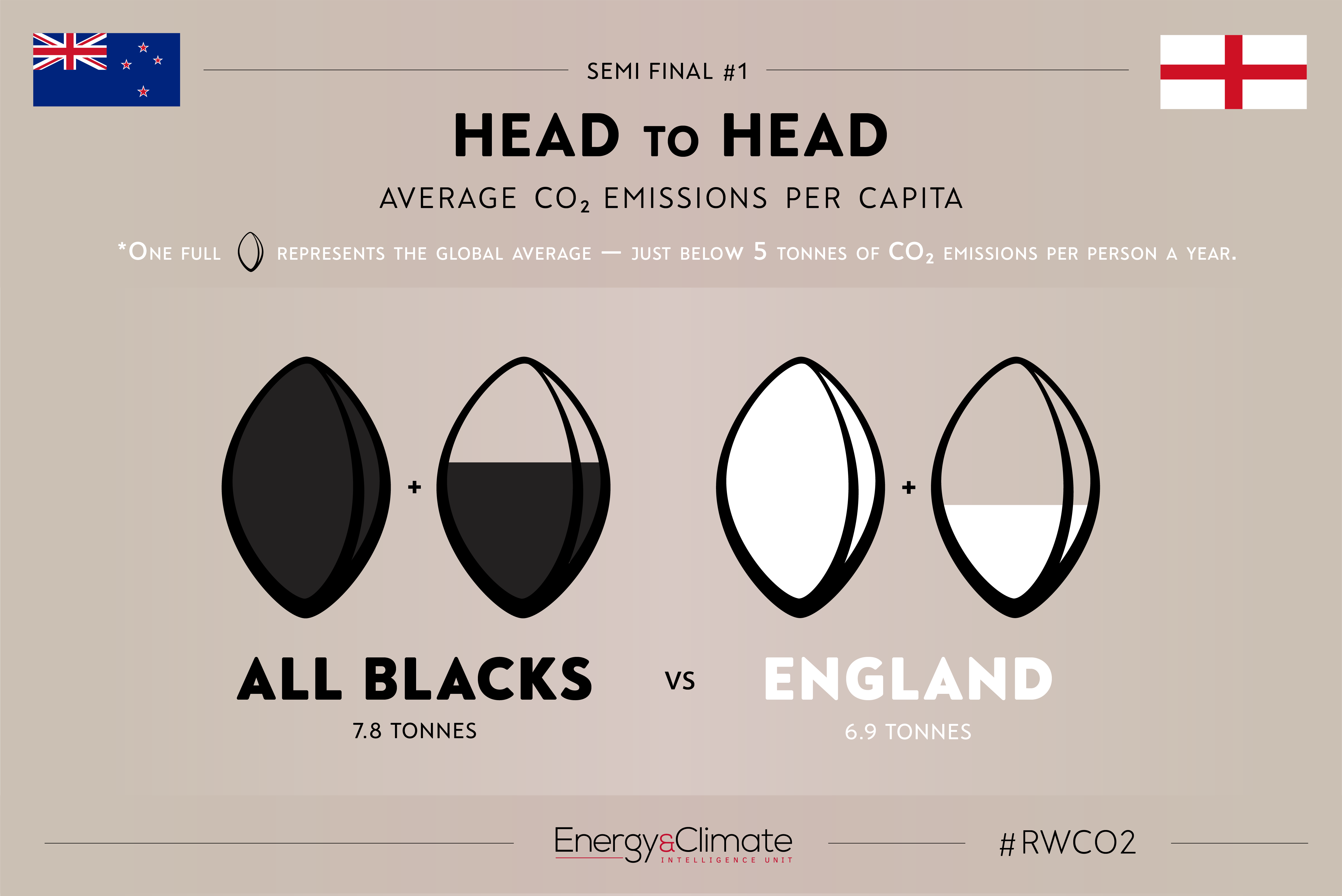 ---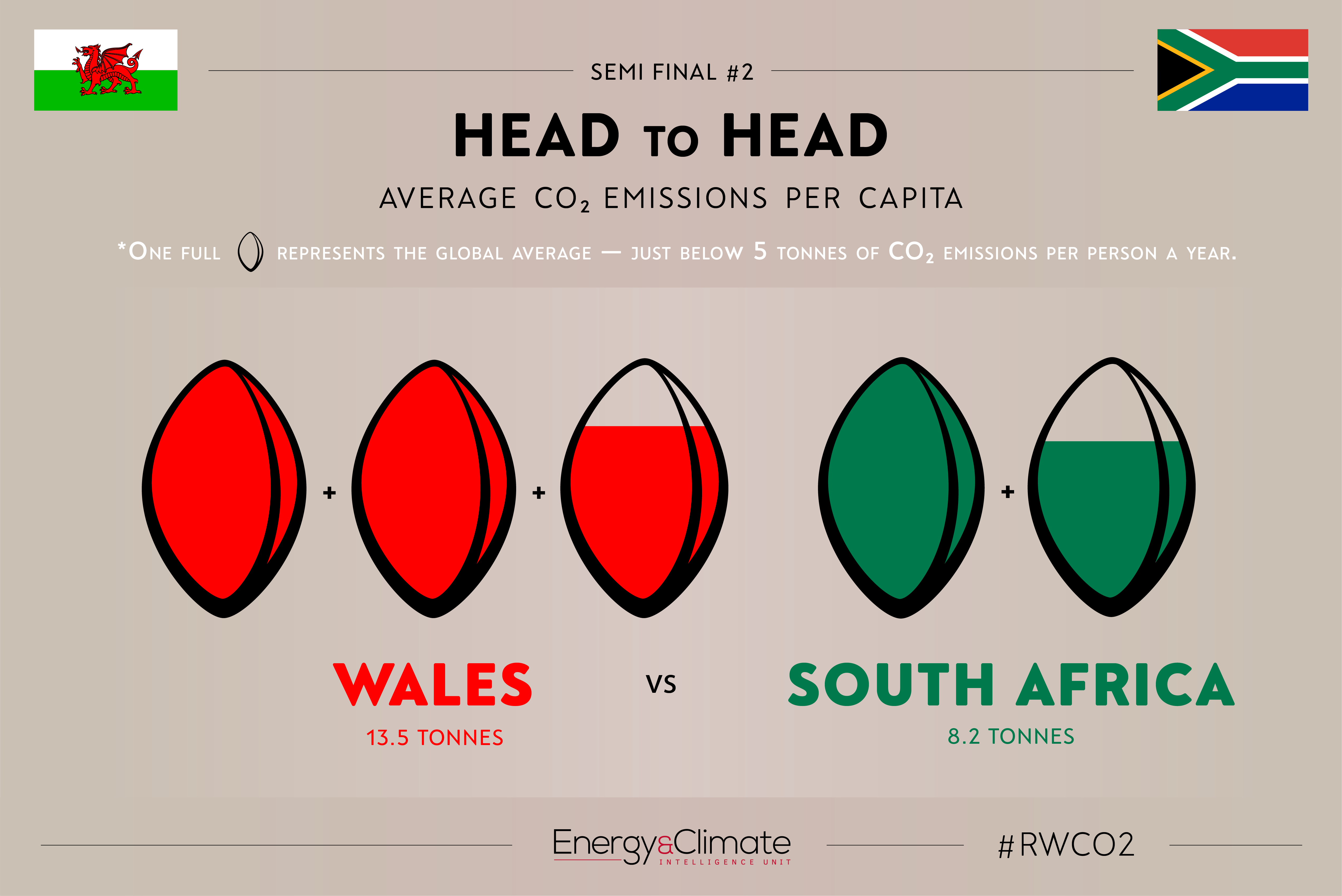 ---
TBC — Third and fourth playoff
---
TBC — Final
---
If you'd like to see this series live, keep tabs on it via the Energy and Climate Intelligence Unit's Twitter feed: @ECIU_UK (or mine, @johnlangab)
Gutted for the ABs, but England absolutely cleaned us up.